TOUR DE COOP :: choose your ticket level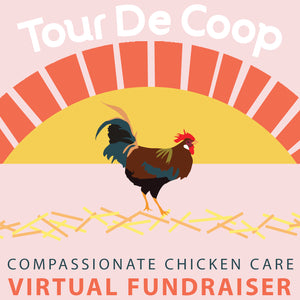 Join us for our first annual Tour de Coop on Saturday, May 22!  Featuring local chicken coops, the web based chicken coop tour of homes offers video tours and profiles of eight residential coops.
Ticket holders will be sent a link to the self-guided tour profiling a variety of coops in the Athens, Georgia area. The tour goes live on May 22 and will be available to all ticket holders through the summer. 
Buy a ticket for yourself or a friend today, join the fun, and help us achieve our fundraising goal of $35,000 to purchase a tractor!